Unparalleled experience in nearly every major market
Backed by a 50-year reputation for exceptional quality, integrity, and on-time delivery, Heritage is the premier choice for new construction or building renovations, plant overhauls, equipment refurbishment, machine replacement, or emergency repairs.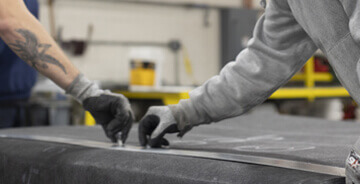 Heritage Mechanical Services is one of the leading commercial HVAC and airside free cooling system contractors in the N.Y. Metropolitan area.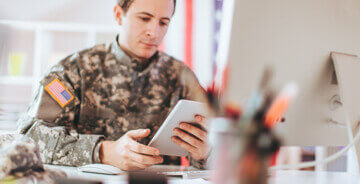 EMCOR recognizes the leadership and technical skills military candidates have to offer. Visit our military microsite and see some of the job opportunities available.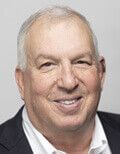 Jeff Porrello, President, leads his team by setting the high standards for providing mechanical solutions aimed at practical results and customer satisfaction.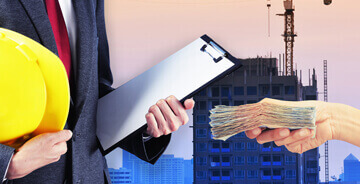 If you work for a contractor or subcontractor on a Metropolitan Transportation Authority (MTA) project and you believe that your employer or another contractor or subcontractor on that project is engaged in fraud or any other illegal activity you may report what you know.
BID LIST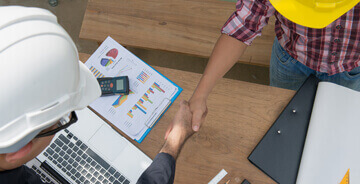 Attention SBE/DBE/WBE and MBE Suppliers and Subcontractors:
We are looking to purchase and/or subcontract with qualified small businesses.
Contact Lynn Berndt at 516-558-2010 for more information.


Our superior client care starts with our passion for safety and quality.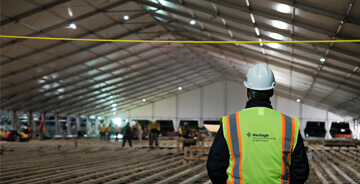 Built at the height of the COVID-19 pandemic when hospital beds were in critical need, this design-build project had an extremely aggressive schedule. We fabricated and installed all necessary ductwork in only three weeks, working 12-hour days to meet the deadline.
Celebrating 50 Years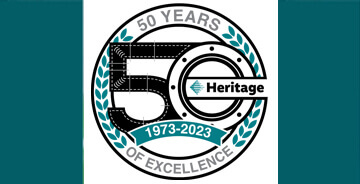 We are proud to celebrate 50 years in business! In that time, we have earned a reputation for integrity and quality that has made us one of the region's leading providers of end-to-end mechanical and HVAC airside solutions.