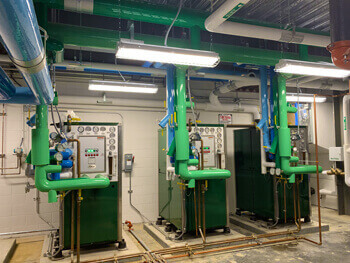 Heritage's LEED-accredited professionals and energy consultants provide innovative building and energy efficiency solutions.
Our team of experts and other energy audit and management consultants can help you manage your energy needs more effectively, saving you operational costs. By evaluating your current environmental control system and its energy usage, we can identify areas in which energy is being consumed inefficiently.
We then provide innovative building and industrial energy efficiency solutions that meet both your business and budget requirements.
We also do quantitative analyses that forecast each solution's potential value, so you can cost justify your decisions.
Energy Services like these let you maintain a clean, comfortable environment, while increasing energy efficiency and lowering your facility's energy costs.