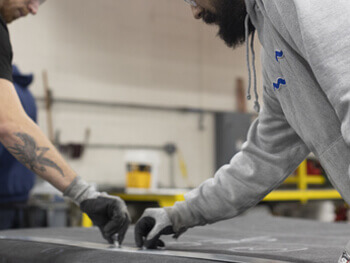 Heritage Mechanical Services is one of the New York City Metropolitan area's leading provider of high-performance end-to-end mechanical and HVAC airside solutions.
Backed by a 50-year reputation for exceptional quality, integrity, and on-time delivery, Heritage is the premier choice for new construction or building renovations, plant overhauls, equipment refurbishment, machine replacement, or emergency repairs.
You can rely on our team of mechanical construction experts to offer innovative commercial heating and air conditioning services, sheet metal fabrication, building information modeling (BIM), industrial process piping, and energy solutions that help ensure efficient, reliable, and productive facilities, while providing a continuous return on your investment.
Our staff also includes Leadership in Energy and Environmental Design (LEED) accredited professionals who can evaluate a facility's environmental control systems, provide energy efficiency solutions, and forecast potential cost savings.
We provide continued service to protect your investments with site-based building maintenance and facilities management services, including 24/7/365 response on a scheduled or emergency basis.